Cold Weather is Coming
Is Your Furnace Ready?  Schedule a Tune-up
Andrea Martin
June 22, 2020.
I could not be happier with their prompt attention to an emergency situation. This company is wonderful. I highly recommend them.
Lynn Hayes
June 15, 2020.
Needed a plumber to install a gas line for our new gas range. Petro Plumbing did an amazing job for us from the estimate to the final range hook up. John went above and beyond, great workmanship and really saved us on the hook up. We really appreciate the great communication with Christina, John and Ashley, always returned our calls, were always on time for appointments. Highly recommend. Thanks we love our new range.
Marc Anderson
April 14, 2020.
They do great work!
Tom Chalker
April 1, 2019.
Petro Plumbing does fabulous work. The contractor/employee always reaches out to me by phone to confirm address and the time of arrival. If they're running early or late they always call. Petro stands behind their service with high quality parts too. Competitive prices are important also. I always reach out to Petro Plumbing whether it's an emergency, or a simple remodel project.
Tadpole 1969
December 14, 2018.
John and his crew are extremely professional and explain everything they are doing as they do it. I highly recommend Petro Plumbing for your next plumbing job. Thanks John!
K Sturgis
November 1, 2018.
We have used Petro Plumbing multiple times over the years and they have always been professional to deal with. Chip arrived as scheduled and did a great job installing our hot water heater. He was very friendly and we appreciated that he left us no mess after the work was completed. Thanks again
mari mulholland
October 30, 2018.
Petro Plumbing & Heating is new to us. Chip came yesterday to check out our furnaces. He did a nice job, was polite, and able to answer all of our questions-though I wish the one about how old the furnaces were was different. Their # has gone in our book and we will call them first in the future

Trusted furnace technicians with more than 20 years experience!  We all know how cold Michigan winters can get and how important it is to have a effective and efficient furnace.  Whether you need a tune-up, repair, or a complete replacement, we're ready to help.  Ask about our Aprilaire Filtration Systems.

You don't need your air conditioning until you NEED your air conditioning.  Cooling is an important part of any HVAC system, and something we pride ourselves on knowing inside and out.  Tune-up, repair or complete replacement, we provide great service at competitive rates.  Our techs are 
Professional,
 Punctual,
 and 
Responsive, just read our reviews!

Regardless what type of business you have, it is essential to have your plumbing serviced and installed correctly. Not only with this prevent problems in the future and keep you customers comfortable, but will help you save money! As a full service plumber, we handle everything from water heaters, laying pipes, bathrooms, kitchens, bars, and so much more.

With more than 15 years of experience in the plumbing business, our master plumbers can handle any problem you throw our way. We focus on exceptional plumbing services and getting your issues fixed as quickly as possible. Because we understand how frustrating it can be to wait for a plumber to arrive, Petro Plumbing & Mechanical works around your schedule.
Other Services
Family owned and operated, Petro Plumbing & Mechanical has the skills and expertise needed to complete routine projects and install high-end plumbing in custom homes. Our master plumbers know how to install:
.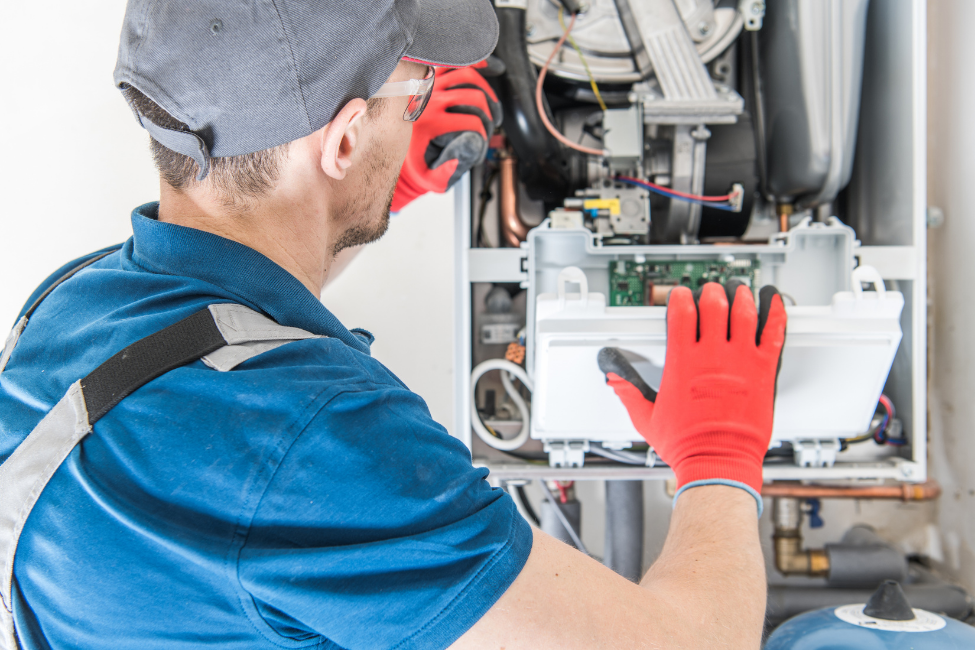 About Us
Don't settle for anything less than excellent plumbing service. You can feel confident hiring Petro Plumbing & Mechanical because:
We're a family-owned and -operated business in Richland, MI. We've been serving clients for 15 years.
Community is important to us. We know our clients' names because they're our friends and neighbors.
We'll be there whenever you need us. Petro Plumbing & Mechanical offers reliable plumbing & heating services in Richland, MI.
Get your plumbing issues cleared up so you can get back to your routine. Contact us ASAP to schedule service at your home or our commercial plumbing services at your property.
"If you like the 'small-town service' feel, you'll like Petro. They've done three jobs for me, ranging from minor repair to rough-in plumbing work on new construction and each time the work has been fantastic, prompt, and at a very reasonable price. The techs are professional, personable, knowledgeable, and honest. They even vacuum the work area before they leave. Highly recommend."
"What a great company! I've had them do work in my home several times and always felt extremely comfortable with their employees. They price honestly, do excellent work, and go out of their way to advise our family on potential future problems and ways to save energy. If you live in the Kalamazoo area, there's really not a better option for a plumbing and heating service company."
Contact Us
In Need a tune-up, repair, or interested in new equipment?  Call us Today, Or Fill out a form and we'll get back to you as soon as possible!
12125 M89 Plainwell, MI 49080