What's Included
Trusted furnace technicians with more than 20 years experience!  We all know how cold Michigan winters can get and how important it is to have a effective and efficient furnace.  Whether you need a tune-up, repair, or a complete replacement, we're ready to help.  Ask about our Aprilaire Filtration Systems.
Services Include:
1. Furnace Tune-Ups
2. Furnace Inspection and Repair
3. Furnace Replacement
4. Air Filtration Installation and Repair
Whether you're in Kalamazoo, Grand Rapids or one of their neighboring cities and towns, we provide charge free travel and exceptional service.
What to Expect
We always respond in a timely manner. We clearly communicate expectations of the job, and follow through when we say we will.  Our technicians are professional and prompt.  We look forward to speaking with you!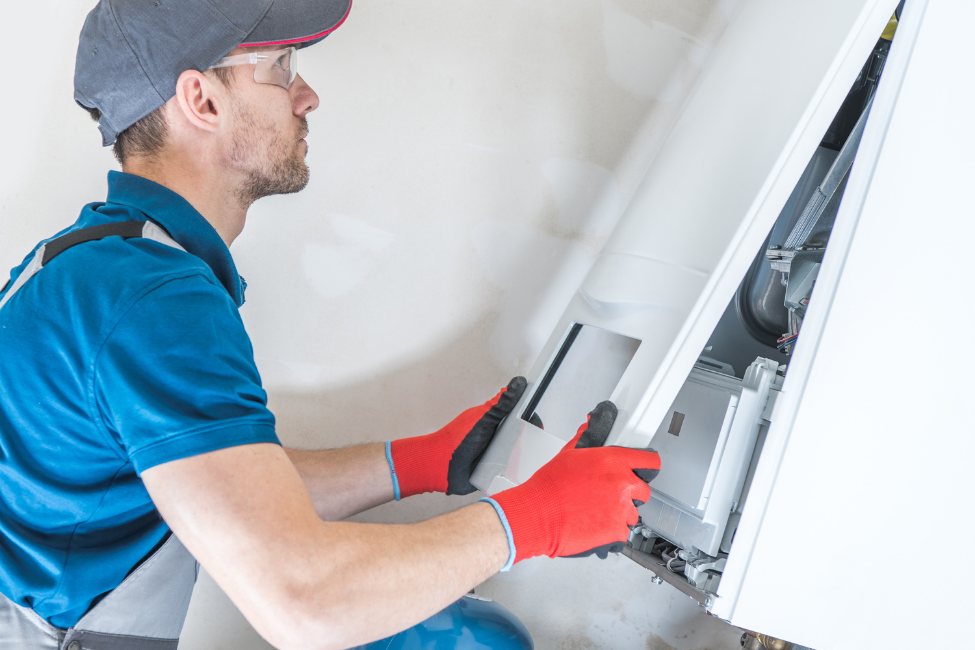 "Professional, efficient, great follow up and awesome customer service! What else can you ask for!"
"Dedicated and hardworking team. Jon & Ashley run a great business and are a tremendous resource to Kalamazoo, MI and it's surrounding areas."
Get Started
We now have locations in Grand Rapids and Kalamazoo!
12125 M89 Plainwell, MI 49080
4291 Kalamazoo Ave SE Grand Rapids, MI 49508